About Our Charlottesville & Crozet Dental Offices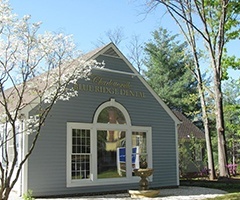 Visiting the dentist's office should be a positive and satisfying experience for you and your family. At Charlottesville Blue Ridge Dental and Crozet Blue Ridge Dental, we strive to create an environment where every patient is genuinely comfortable, relaxed, and confident that their needs will be met by our excellent teams. Your personal smile concerns and goals are always at the front of our minds, and our top priority is to help you feel a true sense of belonging whenever you're here.
With three knowledgeable doctors and a comprehensive variety of services available at our two locations, the support you need is never too far away. Please contact either our Charlottesville or Crozet, VA location today to get started with a first visit! Interested in learning more about what makes our practices stand out? Keep reading below:
Lots of Flexibility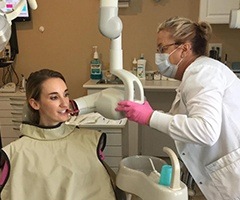 You deserve a dental team that bends over backwards to accommodate your needs, not the other way around. Our offices have plenty of treatment chairs that can accommodate the whole family, as well as enough team members working at any given time to even handle dental emergencies even on short notice. Plus, our vast menu of services will virtually eliminate the need for time-consuming trips to outside specialists.
A Philosophy of Transparency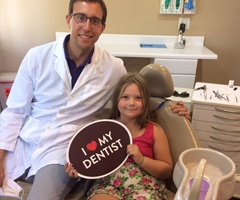 Ever go to a doctor and feel like the office speaks a foreign language when discussing your health and well-being? Like you are the only one who does not understand your current condition and how to approach it? At Charlottesville and Crozet Blue Ridge Dental we feel like you should never feel in doubt when it comes to a decision for your health and your body. We work closely with you in order to develop a "road map" that will guide you to optimal oral health in a way that's right for your personal circumstances. This includes 100% transparency, with all concerns, possible solutions, estimated costs, and details of the process presented up front so that you can feel fully confident about your final decision.
Exceptional Staff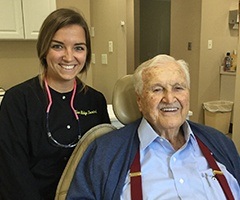 You'll never find a more caring or compassionate team than the ones here in Charlottesville and Crozet! We always give patients our undivided attention, making sure that they feel heard and appreciated. We want you to fully understand your own dental needs and how we can help you accomplish the results you need and deserve. If you ever feel confused or hesitant about undergoing care, please let us know so that we can put your mind at ease.