Dentist
Meet Nick Minutella, D.D.S.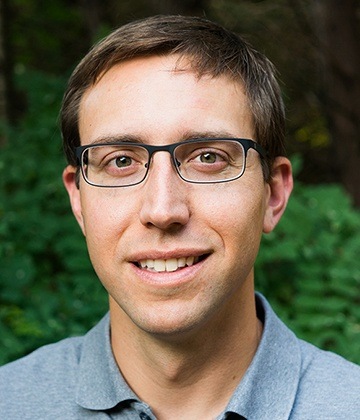 Dr. Nick Minutella was born and raised in Wilmington, DE. He left the state to attend the University of Virginia, where he received a BS in Civil Engineering and met his wife Anna. Following college, he moved to Baltimore for the University of Maryland Dental School.
After graduation, Dr. Minutella practiced in Baltimore part-time in two different offices, which provided not only experience in dental techniques but, more importantly, the opportunity to see different types of practices, patient groups, and management styles. Because of these experiences, he knew what he was looking for in a dental practice when he and his wife decided to return to Charlottesville in the spring of 2012. Charlottesville Blue Ridge Dental was the perfect fit for a long career in the Central Virginia area.
Dr. Minutella is a member of several local and national dental groups and enjoys keeping up-to-date on the latest technologies and treatment methodologies through continuing education. His treatment philosophy is centered around educating patients to empower them to be involved in making the best choices for their own health and life circumstances. In his free time, Dr. Minutella enjoys spending time with his wife, two sons, and two dogs.