TeethXPress Same Day Dental Implants
Complete Your Smile in One Day
Have you lost one or more teeth? You can eat and smile with confidence again using the latest solution for missing teeth. TeethXpress in Charlottesville is a common immediate load treatment to resolve tooth loss. At Blue Ridge Dental, we offer this innovative option for dental implants to shorten your treatment time without compromising the long-term success of your new smile.
What are Dental Implants?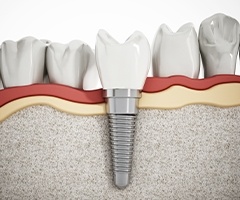 Dental implants are the only prosthetic to replace the entire structure of a tooth. An implant post is surgically placed into your jawbone to mimic a root. This allows you to enjoy a variety of benefits while providing a stable foundation for your replacement tooth.
Traditional Dental Implants VS
T

eeth

X

press

Traditional dental implants from your dentist in Charlottesville require you to undergo a multi-phased treatment process that can take several months. You must wait for your jawbone to heal before attaching your restorations to the posts. TeethXpress offers a simpler solution.

This immediate load option allows you to replace your missing teeth in just one day. Laser-Lok technology uses a series of cell-sized micro-channels that are machined into the implant surface. This creates a connective tissue seal to attach bone and gum cells. Overall, this enhances the stability of the post and seals out harmful bacteria that can lead to implant-failure.
Benefits of TeethXpress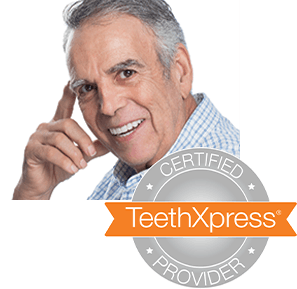 A beautiful smile
Chewing function similar to natural teeth
Full set of stable teeth in one visit to the dentist
Avoid removing and cleaning dentures
Avoid bulky dentures that affect your ability to speak and taste
Confidence knowing your denture wont move or fall out
Am I a Candidate for TeethXpress?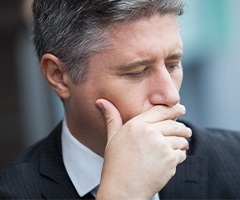 TeethXpress is suitable for adults who have lost some or all their teeth. You must have good oral and general health, as well as minimal risk factors for implant failure. If you have previously been told you are not a candidate for dental implants due to bone loss, TeethXpress may be right for you. The method can often eliminate the need for bone grafting.
It is the ideal solution for those who want to replace their missing teeth with dental implants without having to undergo a lengthy treatment process. In fact, the entire process takes about 3 to 4 hours. You can often return to work within a day or two of your surgery.
Experience Life-Changing Transformations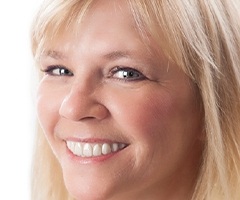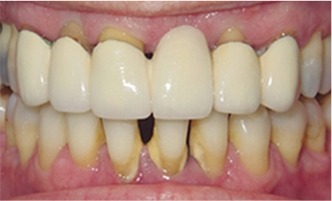 Before
After
TeethXpress FAQs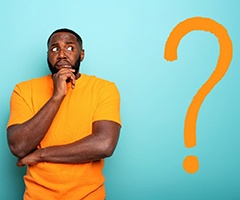 Do you want to complete your smile in one day with TeethXpress, but still have a few questions? During your consultation, we'll review all the details of your personal journey towards a fully intact set of pearly whites. In the meantime, we invite you to look over some of the most common questions we get about this advanced tooth replacement option below.
Do I Need to See a Specialist to Get TeethXpress?
Some dentists need to refer their patients to a specialist to have their dental implants placed. That's not the case here at Blue Ridge Dental! We are proud to be a Certified TeethXpress Provider and will personally ensure your comfort and confidence every step of the way towards your new smile. From your initial consultation to walking out of our office with your new teeth, you'll be working with a team you already know and trust.
Can I Get TeethXpress If I Have Gum Disease?
Before we move ahead with your treatment, we'll closely inspect your mouth for any oral health issues that could potentially threaten the success of your new smile, like gum disease. This common bacterial infection in the gums can damage the supportive tissues that help hold your dental implant in place, which could cause it to fail. If we detect even the slightest warning signs of gum disease, we'll help you overcome it before enhancing your smile.
Can I Use My New Teeth Right Away?
If you have a temporary restoration placed during your dental implant surgery, you can use your new teeth that same day! However, it's a good idea to use caution as your mouth heals over the coming weeks and months. Generally, you'll want to avoid eating hard, crunchy, or sticky foods that put too much pressure on the implant teeth. You can gradually include more solid foods into your diet as you begin to feel more comfortable.
How Long Is the Recovery Period After Getting TeethXpress?
You should plan on taking it easy for the rest of the day after your dental implant placement. In many cases, patients are able to return to all their normal activities after a day or two. It's normal to experience a slight amount of swelling and soreness for a little while after your procedure, especially as the anesthetic begins to wear off. We'll either prescribe pain medication for you or recommend that you take an over-the-counter pain reliver to manage any minor discomfort you may feel.
How Successful Is TeethXpress?
When placed by an experienced Certified TeethXpress Provider, TeethXpress is astonishingly successful! The full-arch, immediate-load TeethExpress procedure boasts a success rate of over 95%! While this largely has to do with the placement of your dental implants, the long-term success of your new smile will also heavily rely on how well you care for it. If plaque and bacteria are allowed to build up around or between your dental implant, they can destroy the gum and bone tissue that stabilize your new teeth. Thankfully, dental implants are as easy to take care of as your natural smile! Just brush, floss, and rinse with mouthwash daily and you can easily expect to enjoy your newly replaced teeth for a lifetime!
We can't wait to help you achieve the complete, confident smile you deserve. Give us a call today to schedule your consultation for TeethXpress!
Schedule Your Consultation Today!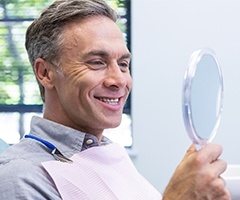 If you are ready to replace your missing teeth with dental implants in Charlottesville, it is time to see if TeethXpress is right for you. Contact our office today to schedule your consultation.