TeethXPress Same Day Dental Implants - Charlottesville, VA
Complete Your Smile in One Day
Have you lost one or more teeth? You can eat and smile with confidence again using the latest solution for missing teeth. TeethXpress in Charlottesville is a common immediate load treatment to resolve tooth loss. At Blue Ridge Dental, we offer this innovative option for dental implants to shorten your treatment time without compromising the long-term success of your new smile.
What are Dental Implants?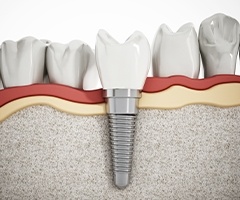 Dental implants are the only prosthetic to replace the entire structure of a tooth. An implant post is surgically placed into your jawbone to mimic a root. This allows you to enjoy a variety of benefits while providing a stable foundation for your replacement tooth.
Traditional Dental Implants VS
T

eeth

X

press

Traditional dental implants from your dentist in Charlottesville require you to undergo a multi-phased treatment process that can take several months. You must wait for your jawbone to heal before attaching your restorations to the posts. TeethXpress offers a simpler solution.

This immediate load option allows you to replace your missing teeth in just one day. Laser-Lok technology uses a series of cell-sized micro-channels that are machined into the implant surface. This creates a connective tissue seal to attach bone and gum cells. Overall, this enhances the stability of the post and seals out harmful bacteria that can lead to implant-failure.
Benefits of TeethXpress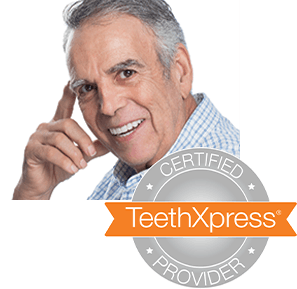 A beautiful smile
Chewing function similar to natural teeth
Full set of stable teeth in one visit to the dentist
Avoid removing and cleaning dentures
Avoid bulky dentures that affect your ability to speak and taste
Confidence knowing your denture wont move or fall out
Am I a Candidate for TeethXpress?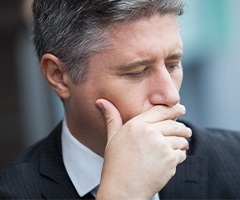 TeethXpress is suitable for adults who have lost some or all their teeth. You must have good oral and general health, as well as minimal risk factors for implant failure. If you have previously been told you are not a candidate for dental implants due to bone loss, TeethXpress may be right for you. The method can often eliminate the need for bone grafting.
It is the ideal solution for those who want to replace their missing teeth with dental implants without having to undergo a lengthy treatment process. In fact, the entire process takes about 3 to 4 hours. You can often return to work within a day or two of your surgery.
Experience Life-Changing Transformations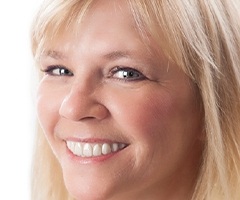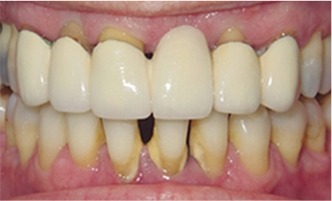 Before
After
Schedule Your Consultation Today!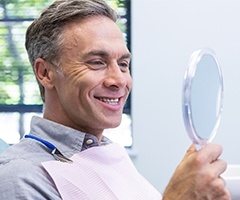 If you are ready to replace your missing teeth with dental implants in Charlottesville, it is time to see if TeethXpress is right for you. Contact our office today to schedule your consultation.