Dentist Office - Crozet, VA
Your Crozet Dentist & Dental Care Team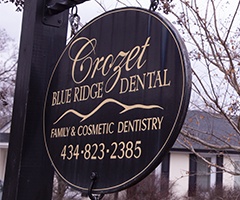 Visiting your Crozet dentist every six months is essential to ensure you achieve and maintain the optimal level of oral health. People have a lot of excuses for skipping their regular dental appointments from lack of time and money to feeling these frequent appointments are unnecessary. Many patients find themselves skipping dental appointments because they simply don't like their dentist or dental office team. Research indicates that finding a dentist you trust will significantly improve your chances to maintain your healthy smile for life. If you're new to Crozet or you want to find a dentist you feel more comfortable working with, the Crozet Blue Ridge Dental team invites you to take a few moments to get to know us better. We offer exceptional care for patients in our community, and our dedicated dentistry team members take the time to get to know patients and establish relationships founded on trust and respect. We want you to feel welcome and comfortable every time you visit, so if you ever need our help getting comfortable, please don't hesitate to let us know. We're happy to help. When you're ready to find out more, please don't hesitate to call our office to schedule an appointment. We can't wait to partner with you to develop a positive relationship for a lifetime of healthy smiles.
About our Office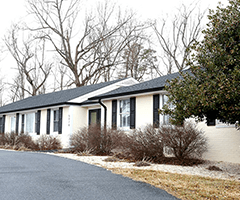 When was the last time you left the dental office with a smile on your face because you truly enjoyed yourself? Have you ever looked forward to visiting the dentist? The Crozet Blue Ridge Dental team thinks that you should always leave our office with a smile and look forward to seeing us again soon. We value our patients and treat them with the respect and kindness they deserve throughout their time with us. We offer flexible scheduling to accommodate the whole family, and we devote your appointment time to caring for YOU rather than simply moving patients through the office as quickly as possible. We even have the staff available to accommodate urgent care appointments on the day you call for emergency treatment in many cases.
Office Hours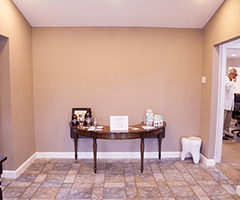 Our team can make dental care more convenient by scheduling a block of appointments for your whole family on the same day. In many cases, we even have the space and staff to accommodate several members of your family at the same appointment time. We also do our utmost to make time to treat dental emergencies on the day they call us. Our Crozet office provides appointments during the following hours:
Monday 8 am to 5 pm
Tuesday 8 am to 5 pm
Wednesday 8 am to 5 pm
Thursday 8 am to 4 pm
Comprehensive Dental Care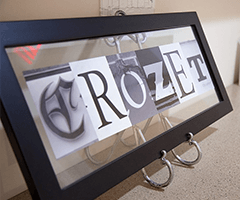 To meet the needs of every patient, we offer a variety of preventive, restorative, and cosmetic dentistry services all under one roof. In addition to these basic services, we offer a variety of more advanced treatment options, including the following:
Advanced restorative care like tooth extractions and root canal therapy
Family dentistry services for kids, teens, and adults
Complete dental implant supported tooth replacement plans
Flawless cosmetic dentistry services to makeover your look
Comprehensive gum disease treatments
Pain relieving therapies for TMJ dysfunction
Same day emergency dentistry services
Convenient Location
We are easily accessible from patients in Crozet and surrounding communities. You can reach our office via I-64 and State Highway 810.
From I-64 to Our Crozet Office
Start out heading northwest on I-64 West. Take the US 250 East/US 250 West exit. Stay left onto the US 250 West ramp towards Waynesboro. Keep left at the fork and follow signs for I-64/Charlottesville. Merge onto I-64 East. Take exit 107 for US 250 toward Crozet/Yancey Mills. Turn left onto US 250 East. Take a left onto Old Trail Drive. Then, turn right to stay on Old Trail Drive. Turn left on Ashlar Avenue. Take an immediate right onto Old Trail Drive. At the traffic circle, take the second exit to stay on Old Trail Drive. Turn right onto Jarmans Gap Road, and the office will be located on your left.
South on 810 to our Crozet Office
Follow State Highway 810 South until it turns into Crozet Avenue. Continue on Crozet Avenue towards The Square. Take a right onto Jarmans Gap Road, and the office will be located on the right.
Contact Our Crozet Office
At Crozet Blue Ridge Dental, we look forward to not only meeting your oral health care needs, but exceeding your expectations as well during every appointment. Below, you'll find everything you need to know about our physical address, our contact methods, and the hours where we're available for appointments. Dr. Schoeb and the rest of our team are looking forward to getting to know you!
Crozet Blue Ridge Dental
5405 Ashlar Ave. Ste. 102
Crozet, VA 22932
Phone: (434) 823-2385
Office Hours
8:00am - 5:00pm
8:00am - 5:00pm
8:00am - 5:00pm
8:00am - 4:00pm