Dental Insurance
Holding Down the Cost of Dental Care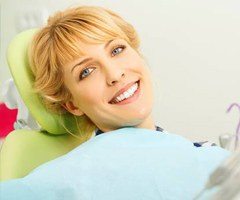 The dentists and their team at Blue Ridge Dental in Charlottesville and Crozet are dedicated to providing you and your family with both exceptional dental care and customer service. Because of that, we are delighted to accept several dental insurance plans. Our practice is in-network with several carriers. That way, we may be able to help you save money on preventive treatments, as well as some other necessary services. If you want to have a healthy and beautiful smile, then be sure to schedule checkups twice each year. So maximize your benefits and schedule a dental checkup with your dentist at Blue Ridge Dental.
How Dental Insurance Works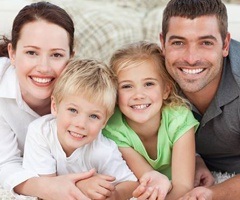 Your dental insurance plan may be somewhat different from your neighbor's. However, most follow a few basic parameters. For instance, most people have dental insurance benefits that expire at the end of the year. Moreover, you must use the benefits you pay for each year because most do not roll over to the following year—they just expire. In other words, you have to use them or you lose them.
Also, most plans cover preventive services at 100 percent, minor restorative care at 70 to 80 percent, and major restorative services usually have 50 percent coverage.
What is the Difference Between Dental & Medical Insurance?
The difference between dental and medical insurance mimics the difference between these two disciplines. Medical benefits offer coverage for illness, injury or an emergency. In this way, the treatment is typically reactive. But dentistry is proactive. That's why your dentist wants to see you every six months for a checkup. These regular visits allow the dentist to monitor any changes in your oral health and respond to problems sooner rather than later.
In-Network Vs. Out of Network
Blue Ridge Dental is in-network with several dental insurance carriers. But even if we are not in your network we are still committed to your oral health. We will always provide the treatment you need and file all of your claim forms.
In-Network Coverage
At Blue Ridge Dental, we are in-network with:
Delta
Metlife
Anthem,
Guardian
Cigna
United Concordia
Ameritas,
Aetna, and more.
Out of Network Coverage
Even if our dentists are not in-network on your plan, then you still might want to consider making our office your dental home. We will likely be able to help your file claims in order to maximize your coverage. Because we don't have agreements with out of network benefit plans, our charges may not match their fees. However, our fees reflect the going rate, so even your out of network coverage can still be affordable. Check the website of your benefits provider. There will likely be information there that explains the difference between in-network and out of network expenses. Of course, you can always call our office staff to help you.