Periodontal Therapy
Periodontal (gum) disease is not only one of the most common health problems in the world today, but the leading cause of tooth loss among American adults as well. If you're regularly experiencing bleeding when brushing or flossing, don't just brush it off as no big deal! This infection may start out small, but untreated cases will grow and grow to the point that they're threatening healthy bone and tissue.
During regular checkups, our teams at Charlottesville Blue Ridge Dental and Crozet Blue Ridge Dental will take the time to review periodontal health in full and pinpoint any troubling signs at their earliest stages of development. We offer several therapy options that can eliminate harmful plaque and rejuvenate gum tissue, so don't hesitate to contact one of our offices if you're overdue for an appointment.
Scaling & Root Planing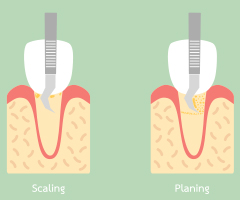 Your soft tissue is regularly cleaned during routine visits every six months, but if gum disease is discovered, our team will have to go deeper to eliminate the ongoing threat to your smile. During scaling and root planing, we'll thoroughly remove plaque and disinfect underneath the gum line and smooth the rough surfaces along your tooth roots so as to prevent further collection of bacteria and reinfection.
Antibiotic Therapy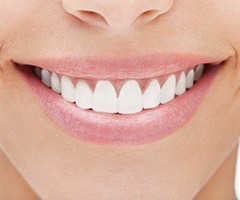 We want to ensure the best results possible for our patients regarding periodontal treatment, which is why our dentists use Oral DNA in order to discover the exact kinds of bacteria that are present throughout your mouth. This valuable information can even tell us if you are more susceptible to certain kinds of periodontal disease. If any dangerous bacteria is found, we can use custom antibiotic therapy to target and destroy it before further damage is done.
Chao Pinhole Technique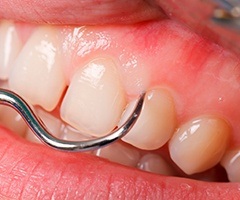 If gum disease has caused your soft tissue to significantly recede from the tooth roots, it can result in severe sensitivity, aesthetic concerns, and other factors that will affect your everyday life. Thankfully, we've invested in a state-of-the-art service for correcting this problem easily and effectively: the Chao Pinhole® Surgical Technique.