Dentist
Meet John C. Schoeb, D.D.S.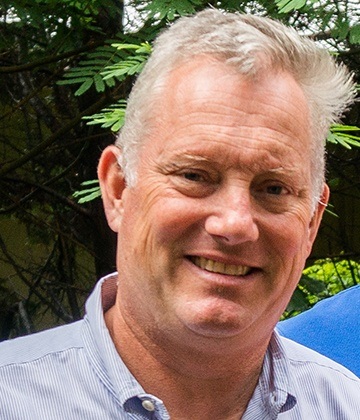 John's career in dentistry started in Damascus, Maryland where he took over his father's practice and served patients for 13 years. Thinking of family and a simpler lifestyle, John moved to the central Virginia area in 2006 and established Crozet Blue Ridge Dental that year.
John's practice philosophy has always been to inform patients of their needs and let them decide how and when to proceed. This mindset has allowed John to mesh with the Crozet community and create many long-term relationships with those he's served in the office.
John's free time is spent working on anything mechanical; spending time with his wife, Nina, and their three children Brittany, Jack, and Courtney; or handing out beers at his newest venture, PRN Brewery.