May 4, 2018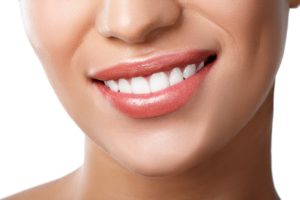 Your oral health not only includes your teeth, but your gum tissue as well. Your gums are a layer of skin that covers your bone and the connective tissues for your teeth. It is necessary to keep your smile healthy. If it sits too low on your teeth, it is known as gum recession. Although it is often believed to only be a cosmetic concern, it will produce lasting consequences for your oral health if it is not corrected. Now, your dentist in Charlottesville can treat gum recession using a noninvasive solution. With the Chao Pinhole® Surgical Technique, you can restore the health, function, and appearance of the gingival tissue.

Why Are My Gums Receding?
Gum recession can be the result of several issues, such as aggressive brushing habits or periodontal disease. No matter the cause, the problem must be treated quickly. When the gum tissue sits too low on the teeth, tooth sensitivity will occur; however, this is not the only concern. Over time, the connective tissues and bones will begin to break down. This will cause your teeth to become loose and they may eventually fall out. To protect your teeth and your oral health, gum grafting is needed to restore the tissue.
How Can Chao Pinhole® Help Me?
In the past, gum grafting involves scalpels, sutures, and donor tissues. Although it was effective, it was quite painful. As an alternative, many are now turning to a dentist for the Chao Pinhole® technique. This method uses your own tissue to restore your gum line.
A small hole is made into your gum tissue. A special tool is then used to help loosen it. This is necessary to allow the tissue to expand to be moved over the exposed tooth roots. Essentially, a tunnel is created to pull the gum tissue from one tooth to another using a small incision. It can be used to treat multiple teeth at once without having to make vertical incisions or sutures.
This procedure is proven effective. In fact, one study found that 91% of patients treated with this method had near complete root coverage 1 ½ years after the initial treatment. Not only is it successful, but patients report less postoperative pain and complications when compared to traditional gum grafting. Overall you will experience less discomfort and a shorter recovery time while achieving natural looking results.
Restore Your Gum Line Today!
If your gum line is receding, you can restore your gum health and smile with one of the latest advancements in dentistry. Contact your dentist today to see if the Chao Pinhole® technique is right for you.
About Blue Ridge Dental
Blue Ridge Dental strives to provide a positive experience for our patients. Supported by the qualifications and training of our dental team, we also embrace the latest advancements in dentistry, including Chao Pinhole®. If you suffer from gum recession, we can help. Contact our office today to schedule your consultation for a beautiful, healthy smile.
Comments Off

on Dentist in Charlottesville Beats Gum Recession with Chao Pinhole®
No Comments
No comments yet.
RSS feed for comments on this post.
Sorry, the comment form is closed at this time.