January 18, 2019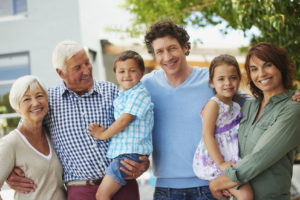 Dental insurance in Crozet is a great way to take care of all the smiles in your family. Of course, not all dental patients have insurance, and most dentists offer payment methods that are affordable and flexible. Read on to learn more about how you can pay for dental care if you don't have insurance.
Pay with Credit
In addition to using a personal credit card, you may also want to consider credit cards especially designed for healthcare.
CareCredit is a healthcare credit card that allows you to cover the cost of many dental treatments including dental cleanings and exams, restorative procedures such as a dental crown, and even cosmetic dentistry treatments to enhance the appearance of your smile. The difference between CareCredit and your personal credit card is that CareCredit offers special financing options to accommodate your budget.
Lending Club is an online credit marketplace, where investors back creditworthy borrowers in exchange for interest income. Long term lending is available, and interest rates are based on your credit rating.
In-House Dental Savings Plan
With an in-house dental savings plans, you can receive all of your preventive dentistry services at a fraction of the cost you would have to pay out of pocket. There are annual and monthly payment options, so the dental plan is flexible enough to fit any budget.
For the annual or monthly payment, you will receive:
A dental cleaning every six months
Oral cancer screenings at each six-month teeth cleaning
1 to 2 dental exams annually
X-rays when they are needed for diagnosis
One emergency dental exam with X-rays a year
The Importance of Dental Care
If you don't have dental insurance, know that most dentists will do their best to arrange a payment plan that accommodates your budget. Dentists and their staff are committed to providing quality care to patients with or without dental insurance. So don't ever think that you cannot see a dentist just because you don't have insurance.
If you or another member of your family needs a preventive, restorative or cosmetic procedure, please don't hesitate to contact a dentist in Crozet. Your oral health is too important to deny yourself the care you need.
About Blue Ridge Dental
Blue Ridge Dental is committed to providing all patients with the comprehensive care they need to keep their teeth and gums healthy. In addition to exceptional care, we also strive to keep our services affordable. Not only do we work with dental insurance companies, but those who are uninsured. We offer in-house benefit plans to help you get the care you need while staying within your budget. To find the right plan that fits your needs, contact our office today.
Comments Off

on What To Do When You Don't Have Dental Insurance in Crozet
No Comments
No comments yet.
RSS feed for comments on this post.
Sorry, the comment form is closed at this time.