May 10, 2020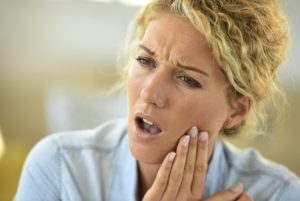 When you're experiencing a medical emergency of any type, your first response is probably to go to the emergency room at your local hospital. Usually that is the best place to be. But in the case of a dental emergency, you should call your dentist instead. During the COVID-19 pandemic, it's best to avoid the ER if you are able to. Your emergency dentist in Charlottesville would be happy to treat your dental emergency and relieve you from any pain you are experiencing.
Why Should I Visit My Emergency Dentist Instead of the ER?
While we're in the midst of a pandemic, there are several reasons to try to avoid the emergency room if you are able to. You don't want to put yourself or others at risk if you can be treated elsewhere. Here are a few reasons why you should avoid the ER for dental emergencies:
Risk of Transmission
The ER is someplace that people go when they are sick or injured. Currently, many people are becoming ill with COVID-19 symptoms and making their way to the hospital. Going to the ER can increase your risk of picking up the virus, as well as increasing the risk of spreading it to others. This is especially dangerous for people who are at higher risk of developing severe symptoms if they catch the virus.
Overwhelmed Hospital Staff
Many hospitals around the country are finding themselves overwhelmed with the number of patients coming in who have COVID-19. By avoiding the ER with an emergency that can be treated somewhere else, you are making it easier for others who need emergency care related to COVID-19 or other ailments to get faster care.
Emergency Dentists Are Open
Even though many dentists remain closed because of the pandemic, most are still able to treat you if you are having a dental emergency. All you need to do is give them a call to figure out what next steps you should take.
What Does A Dental Emergency Consist Of?
There are many emergency dental issues that your dentist can treat quickly. Call them if you have any of the following:
Severe toothache
Lost crowns or fillings
Broken tooth
Knocked-out tooth
Partially dislodged tooth
Oral bleeding
Jaw injuries
Gum tissue injuries
If you're experiencing an oral emergency, give your emergency dentist a call instead of rushing to the ER. He will be able to treat your pain and the root of the issue so you can get back on your feet. If you aren't sure if it's an emergency, reach out to him anyway so you can receive advice on what to do next.
About the Author
Dr. Nick Minutella is an emergency dentist at Blue Ridge Dental in Charlottesville, VA. He is a member of several local and national dental groups and enjoys keeping up to date on the latest technologies and treatment methodologies through continuing education. He and his team offer emergency dentistry services and do their best to provide same day appointments. For more information or to schedule an appointment, visit his website or call (434) 978-1510.
Comments Off

on Dental Emergency? Go to Your Dentist Instead of the ER
No Comments
No comments yet.
RSS feed for comments on this post.
Sorry, the comment form is closed at this time.