October 13, 2020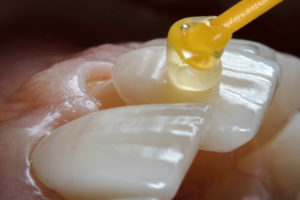 If you're looking to erase your dental imperfections and get the smile of your dreams, porcelain veneers in Charlottesville are an excellent choice. However, they're also a huge investment! Porcelain veneers are very different than other popular cosmetic treatments, so it's important to fully understand how they work before making your decision. Here are seven important facts you should know if you're thinking of improving your smile with porcelain veneers.
1.) Porcelain Veneers Aren't Right for Everyone
While porcelain veneers are a good choice for most people, they may not be right for those with very thin enamel, certain medical conditions, or very crooked teeth. Additionally, if you have tooth decay or gum disease, these issues will need to be treated before you can get porcelain veneers.
2.) You Can Fix a Variety of Problems with Porcelain Veneers
Porcelain veneers are a very versatile treatment. Whether you have a single chipped tooth, several patches of discoloration, or numerous imperfections in your teeth, porcelain veneers can help.
3.) You Don't Need Porcelain Veneers on All Your Teeth
If you like, you can choose to improve a single tooth with one porcelain veneer. However, it's typically recommended that you get two, four, or six at a time for the most seamless results.
4.) Your Dentist Won't Completely Shave Down Your Teeth
To place your porcelain veneers, your Charlottesville dentist will only need to remove a layer of enamel that's about as thick as a contact lens.
5.) Porcelain Veneers Are Permanent, In a Way
Since enamel doesn't grow back, your altered teeth will always need to be covered by a veneer. However, you will likely need to repair or replace your veneers every 10-20 years.
6.) You'll Need to Take Care of Your Investment
To ensure your porcelain veneers stay firmly bonded to your teeth, it's essential that you refrain from chewing on hard objects such as ice, pen caps, or your fingernails. You'll also need to practice great oral hygiene to keep the teeth underneath your veneers healthy.
7.) Porcelain Veneers Are Incredibly Lifelike
Porcelain veneers are designed to create a perfect version of your smile without being obvious. Once placed, your friends and family will have no idea they're there—they'll only notice your beautiful smile! In fact, you've likely seen porcelain veneers in action before. Many celebrities owe their award-winning smiles to this popular treatment, including Morgan Freeman, Miley Cyrus, and Tom Cruise.
It's important that you feel 100% confident in your choice before moving ahead with any dental procedure. If you have more questions, call your dentist and schedule your consultation today to learn more about porcelain veneers!
About the Practice
Blue Ridge Dental is proud to offer high-quality dentistry to the smiles of Charlottesville, Crozet, and the surrounding communities. Our talented and compassionate dental teams go above and beyond to make every visit as pleasant as possible with a welcoming atmosphere and a variety of payment options. With their comprehensive menu of services, including cosmetic treatments like porcelain veneers, they can help you achieve the happy, healthy smile you deserve! To learn more, you can contact their Charlottesville office via their website or at (434) 978-1510.
Comments Off

on 7 Things You Should Know If You're Considering Porcelain Veneers
No Comments
No comments yet.
RSS feed for comments on this post.
Sorry, the comment form is closed at this time.