December 1, 2020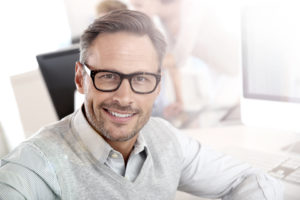 When people buy a new cell phone, new car, or even a new house, they are likely expecting their purchase to last for as long as possible. Why would investing in your smile be any different? If you have lost several teeth in a row, then a traditional bridge may be the best way to restore your smile and dental function. The good news is that by taking the proper steps, a dental bridge can last for many years to come! Keep reading to learn more about the average lifespan of a dental bridge in Charlottesville and how to care for your dental prosthetic.
What Is the Average Lifespan of a Dental Bridge?
How long can you expect your dental bridge to remain a part of your smile? Let's check in with the experts! According to the Cleveland Clinic, the lifespan of a dental bridge is typically between five to seven years, while certain types can last over 10 years. Meanwhile, the bright minds at the University of Rochester Medical Center believe that with good oral hygiene, most dental bridges can last more than 10 years – potentially even a lifetime!
How to Extend the Lifespan of a Dental Bridge
Want to ensure that your dental bridge in Charlottesville lasts as long as possible? Here are the three pillars of dental bridge maintenance and care.
Practice Excellent Oral Hygiene
Although a dental bridge cannot get cavities, the teeth supporting the bridge are still susceptible to decay. Tiny bits of food and bacteria can build up underneath the bridge and cause cavities to form. That is why practicing excellent oral hygiene at home is key to maintaining a healthy smile, even when wearing a dental prosthetic. Following these preventive tips will help prevent tooth decay and extend the lifespan of your dental bridge:
Brush twice a day for a full two minutes each time
Pay special attention around the gumline of your bridge when brushing
Use a floss threader or other special hygiene aid to clean underneath your bridge
Swish thoroughly with an alcohol-free antibacterial mouthwash to wash away any lingering food debris or bacteria
Eat a Bridge-Friendly Diet
Avoid eating hard and sticky foods, which can put too much stress on a dental bridge when chewing. Nuts, popcorn, caramel, raw vegetables, gum, ice and hard candies all fall into this category. In addition, try to limit consumption of sugary or starchy foods, which can contribute to tooth decay. Fruits, soft or cooked vegetables, and high-fiber foods are all excellent choices if you want to maintain good oral and general health.
Visit a Dentist in Charlottesville
Lastly, be sure to visit your dentist every six months for a routine checkup and professional cleaning. Biannual dental visits allow your dentist to carefully inspect your bridge and the surrounding area for any new problems. In addition, your dentist or dental hygienist will professionally clean your teeth and bridge to remove any plaque and tartar buildup.
By following the advice above, you can enjoy a full, attractive smile with a dental bridge for many years to come. Talk to your dentist in Charlottesville today if you are ready to get started!
About the Practice
Blue Ridge Dental is proud to help patients in Charlottesville, Crozet, and the surrounding communities to restore their smiles with high-quality dental prosthetics. Their talented dental team has many years of experience replacing missing teeth with crowns, bridges, and full and partial dentures. To learn more about dental bridge maintenance and care, visit the Blue Ridge Dental website or call 434-978-1510.
Comments Off

on How Long Does a Dental Bridge Last?
No Comments
No comments yet.
RSS feed for comments on this post.
Sorry, the comment form is closed at this time.