February 23, 2021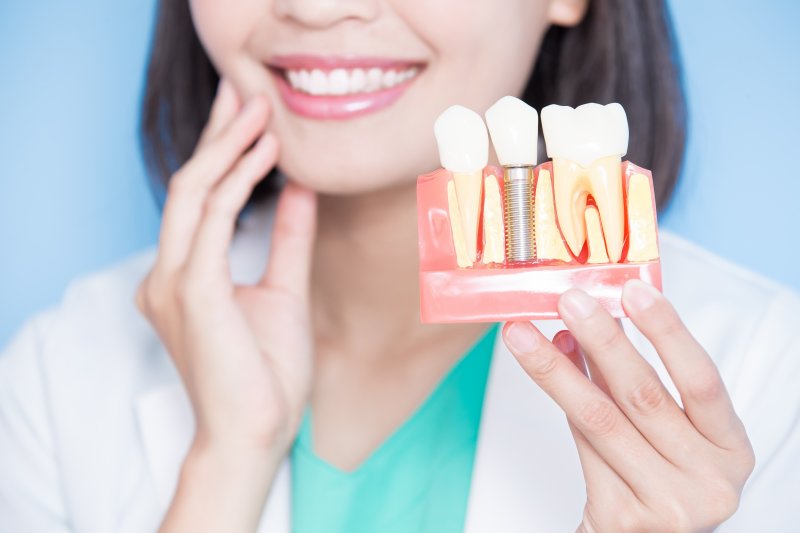 Are you missing teeth? You certainly aren't on your own. Tooth loss is a common problem, and approximately 178 million Americans are missing at least one. Fortunately, we live in a time when you have several options when it comes to tooth replacement. Dental implants have become popular over the years because of their numerous benefits. However, they aren't for everyone. Continue reading to learn about the different traits that make a good candidate for dental implants in Charlottesville.
Excellent Oral Hygiene
If you aren't taking good care of your smile now, how will your dentist know that you will maintain excellent oral hygiene after you have your implants placed? Just like your natural teeth, dental implants need to be brushed twice and flossed at least once every single day. Another step that is helpful is regularly rinsing with mouthwash in order to fight against harmful bacteria. When the surrounding teeth and gums are compromised, your implants aren't as likely to succeed.
Healthy Gum Tissue
You are more susceptible to develop gingivitis if you have dental implants than if you still have your natural teeth. When you have plaque buildups along your gumline, an infection could develop. This will create pockets where harmful bacteria collect. Ultimately, if you don't receive treatment, the bacteria will attack the bone supporting your implants. Healthy implants rely on healthy gum tissue.
Good Lifestyle Choices
You should avoid unhealthy choices, like smoking and heavy drinking when you get dental implants. Smoking doubles your risk for developing periodontal disease and also slows down the healing process. If you are smoking before surgery, this can contribute to bone loss and make it more difficult for the implants to be placed. Drinking alcoholic beverages excessively can interfere with the healing process after implant surgery. It contributes to dry mouth and inhibits the clotting of blood.
Sufficient Jawbone
Implants are anchored firmly into the jawbone. They fuse together in a process known as 'osseointegration.' However, when you are missing teeth, the jawbone isn't being stimulated by regular chewing, so it begins to be reabsorbed by the body. In the end, you are left with jawbone shrinkage. It can even shrink to the point where it can no longer support a dental implant. At this point, you may need a bone graft or another tooth replacement option.
Good Overall Health
Some chronic diseases can create risks for patients who get dental implants. If you have diabetes, there is a higher probability that you will experience a dental implant failure. This is because it makes it more difficult to control infections in the mouth and it can interfere with the osseointegration process. Heart disease and sleep apnea can interfere with anesthesia during your procedure.
Do you think that you would make a good candidate for dental implants? In order to know for sure, you should talk to your dentist. This way, you are one step closer towards your dream smile!
About the Author
After graduating with his degree in biology from the University of Virginia, Dr. Justin Feehan pursued his dental doctorate from the University of New England College of Dental Medicine. He is committed to taking continuing education courses so he can stay up to date with all of the newest technologies, techniques, and treatments out there. If you're considering dental implants, he would be happy to answer any questions you may have. For more information on tooth replacement options or to schedule a consultation at his office in Charlottesville, visit his website or call (434) 978-1510.
Comments Off

on 5 Qualities of a Good Dental Implant Candidate
No Comments
No comments yet.
RSS feed for comments on this post.
Sorry, the comment form is closed at this time.